Blue City is a leader in the road transport of food products at controlled temperatures
We assure our customers to collect goods at their warehouses or production sites on the same day they place the order.
Subsequently, the goods are collected at our Trento platform where, operating following a transit-point logic. Then the products are divided and set up by type and destination, according to the loading plans processed by the traffic office.
Our company guarantees to delivery every product within the day after its collection throughout the entire italian peninsula.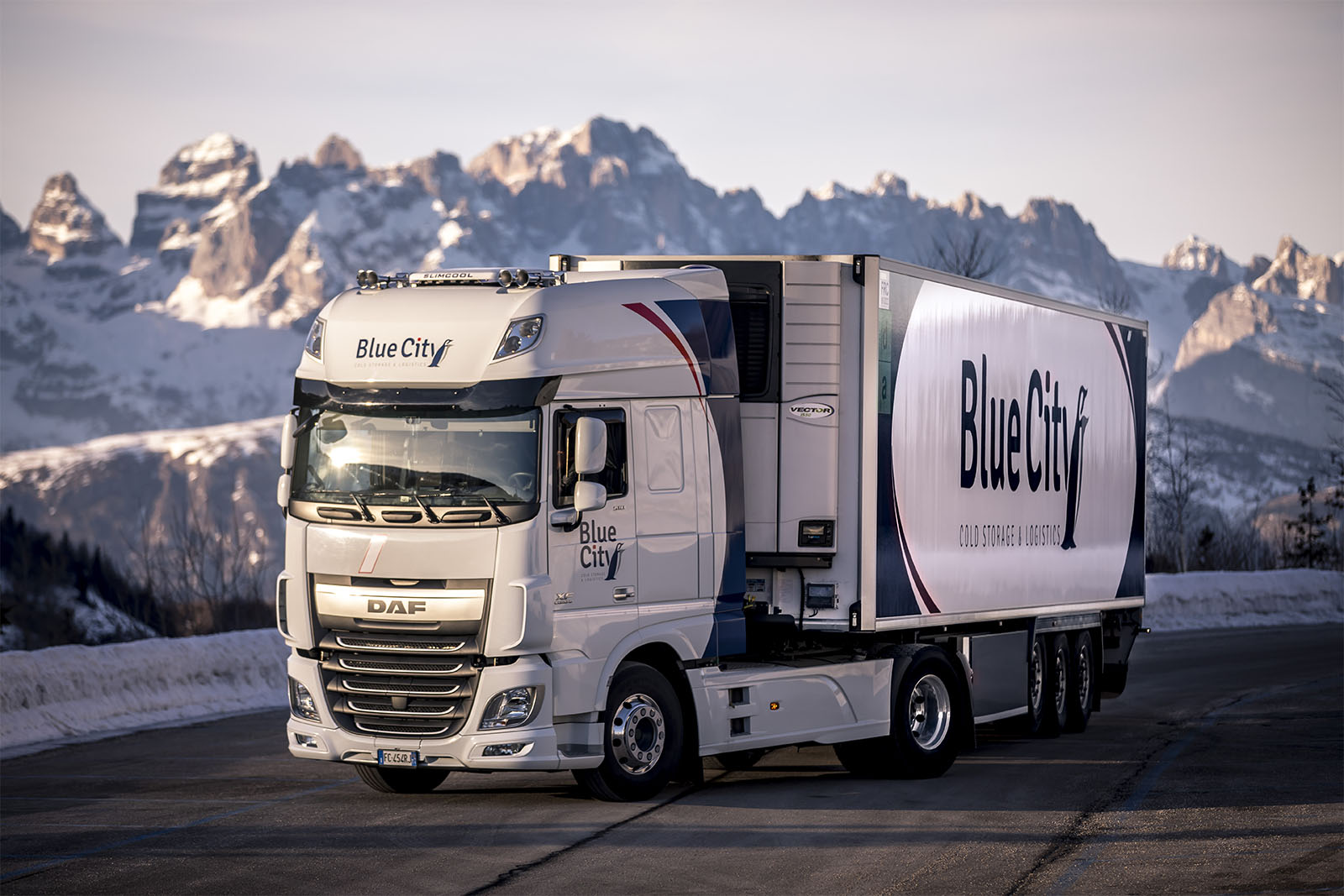 FLEET
Over 150 vehicles to transport your goods at any temperature, with a diversified and continuously renewed fleet to increase the quality of service and reduce emissions.
The constant renewal of the fleet is our priority in order to guarantee high standards of service, a correct consumption management and a continuous reduction of emissions. Travels are planned by our traffic office in order to minimize delivery times, travel distances and costs for our customers.
We provide every type of vehicle from the refrigerator van to the trailer. Depending on the needs of the customer we can provide vehicles able to transport goods up to four different temperatures in the same vehicle.
TRACKING
In every moment we can tell you where all the vehicles of our fleet are located thanks to the GPS tracking system installed on each of them that makes them always localizable. It is important for us to always know the status of your deliveries. Last year we traveled over 15 million kilometers and we will never tire of making a long way with you.
Our destinations